High Quality Stevia Sachet, Stevia Liquid & Stevia Tablet
Product Description
Model NO.: STVT Nutritional Value: Nutritional Resource: Natural Color: White Transport Package: 20kgs/Carton Origin: China Type:
Stevia
Effect: Sweetner Shape: Round Trademark: Fraken Specification: Food Grade HS Code: 21069090
Stevia Tablet
1.
Tablet
weight: 50mg, 60mg, 70mg, 80mg
2. Raw material: Steviosides 90%, RA 97%
3. Sweetness: 20 times than cane sugar
4. Packing: A. Bulk 20kgs/carton
B. Dispenser: 100tabs/dispenser, 200tabs/dispener
C. Bottle: 100tabs/bottle, 200tabs/bottle
5. Fuction: Replace of cansugar as table sugar, for diabetes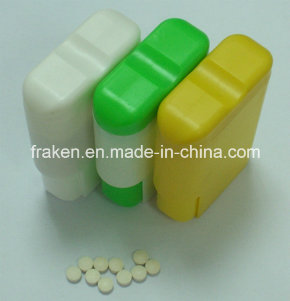 Stevia Liquid1.Bulk packing: 4kg/drum 2.Retail packaging:      a.Plastic bottle: 60ml     b.Glass bottle:  30ml, 50ml
Stevia Sachet
1.Ingredients
     Stevia RA 97%: The purese and best stevia
     Erythritol: Natures way of sweetening fruit without the calories
2.Nutrition Information
Serving Size: 1g         Serving per pack: 100g

 
Per Service
Per 100g
Energy
0.8kj(0.2Cal)
84kj(20Cal)
Protein
0g
0g
Fat: Total
0g
0g
   Saturated
0g
0g
Carbohydrates: Total
<1g
<1g
Dietary Fibre
0g
0g
Sodium
<1mg
<1mg
Gluten
0g
0g
 
Stevia sachets in a stick (or pencil) sachet. Each box contains 40 sachets.
Our stevia Sachets are almost calorie-free (0.2 calories/serving) no carbs, no bitter aftertaste and endless uses.
Here is the best buy on stevia you can find anywhere in Australia. No calories, no chemicals and easy on the budget. It is granular and has the same texture as sugar.
- Convenient and economical to use.
- 1 g equals 2 teaspoons of sugar.
- Absolutely no artificial chemicals alcohol or glycerin.
-Only high quality organic Reb-A stevia extract blended with erythritol, to improve the taste and to reduce the intensity of stevia, and to ensure you do not have a bitter aftertaste.
- Safe for diabetics
Rebaudioside-A 97%+Erythritol
Stevia rebaudioside-A 97% is the best one of all stevia ingredients,it contains 360 times sweeter and similar aftertaste like cane sugar,Zero Calorie.
Erythritol is a white crystalline powder that is odorless, with a clean sweet taste that is similar to sucrose. It is approximately 70% as sweet as sucrose and flows easily due to its non-hygroscopic character. Like other polyols, erythritol does not promote tooth decay and is safe for people with diabetes. However, erythritol's caloric value of 0.2 calories per gram and high digestive tolerance distinguishes it from some other polyols. It has approximately 7 to 13% the calories of other polyols and 5% the calories of sucrose. Because erythritol is rapidly absorbed in the small intestine and rapidly eliminated by the body within 24 hours, laxative side effects sometimes associated with excessive polyol consumption are unlikely when consuming erythritol containing foods.
Benefits of Erythritol:
Low in calories : Erythritol has a very low caloric content; its value is 0.2 calories per gram for food labeling purposes in the United States and 0 (zero) calories per gram for food labeling purposes in Japan. This very low calorie value is due to erythritol's unique absorption and elimination process which does not require the metabolism of erythritol. Thus, erythritol is uniquely qualified as a very low calorie bulk sweetener for formulating "light" and "reduced calorie" products which require a 25% or more calorie reduction from the standard formulation.
High digestive tolerance : Erythritol is rapidly absorbed in the small intestine due to its small molecular size and structure. Several clinical studies conducted in Europe and Japan have shown that more than 90% of ingested erythritol is absorbed and excreted unchanged in urine within a 24-hour period. This digestive pathway allows less than 5% of ingested erythritol to reach the large intestine and be fermented into volatile fatty acids or metabolized into carbon dioxide. As a result, foods containing substantial amounts of erythritol are very unlikely to cause gaseous and laxation side effects. A recent clinical study concluded daily consumption of 1 gram per kilogram body weight is well tolerated by adults as compared to sucrose containing foods.
Safe for people with diabetes : Single dose and 14-day clinical studies demonstrate erythritol does not affect blood serum glucose or insulin levels. Clinical studies conducted in people with diabetes conclude that erythritol may be safely used to replace sucrose in foods formulated specifically for people with diabetes. Of course, those with diabetes should consider the impact on their diet of other ingredients used in foods sweetened with erythritol.
Does not cause tooth decay : Erythritol like other polyols is resistant to metabolism by oral bacteria which break down sugars and starches to produce acids which may lead to tooth enamel loss and cavities formation. They are, therefore, non-cariogenic. The usefulness of polyols, including erythritol, as alternatives to sugars and as part of a comprehensive program including proper dental hygiene has been recognized by the American Dental Association. The FDA has approved the use of a "does not promote tooth decay" health claim in labeling for sugar-free foods that contain erythritol or other polyols.
We accept OEM to produce stevia tablet and stevia sachet.
Introduction:
This product is the new instant-eaten food on the basis of stevioside, which can be taken directly instead of cane sugar, containing no sugar, no saccharin, no aspartame or any synthetic sweeteners. It is an all natural and non-caloric diet sweetener and is heat and PH stable. It is fit for consumption by everyone especially those suffering from diabetes mellitus, obesity, hypertension and hyperglycemia. For weight-watchers and green lovers, it is the perfect choice
Stevia is a new natural sweetener which is extracted from the stevia leaves (Stevia Rebaudiana Bertoni). It has a high sugar sweetness equivalent level with extremely low caloric value. Its sweetness
Is 200-300 times that of cane sugar and its caloric value is 1/300 that of cane sugar. After a large amount of laboratory testings, stevia sugar has been proven to be without any toxic and side-effect, non-carcinogenic and is safe to be consumed. If taken frequently, it can prevent a lot of diseases such as high blood pressure, diabetes, obesity, heart disease and tooth decay, etc. It is an ideal sweetener
In place of cane sugar. Stevia can be widely used in food, beverages and drinks,
Medicine
, chemical products for daily use, wine-making, cosmetics, flavorings, etc. Industries. Compared with using cane
Sugar, it can reduce cost by as much as 60%. Stevia is off-white color, with appropriate taste, free of peculiar smell and is a new sugar source with a very bright future. At present, stevia has been approved by P. R. China's Ministry of Health and Ministry of Light Industries as a natural, low calorie sweetener whose taste is closest to that of cane sugar. Besides cane sugar and beet sugar, it is the third natural sweetener with full potential for further development and specifically for those in pursuit of health. It is globally recognized as "The 3rd International Sweetener Source".
Products items
 
Substitute dosage for sugar
 
Advantages
 
Beverage
 
10-50%
 
(1)Improve taste(2)Reduce high sweetness(3)It can be used for people who can not have much sugar.
 
Medicine
 
According to the requirments
 
(1)Reduce the cost (2)Improve the health care function (3)Improve the taste
 
Cold food
 
10-25%
 
(1) Improve the sweetness.
 
Caned food
 
20-50%
 
(1)The Stevia Liquid is very clear and its taste is fresh. (2)Reduce the much sweetness from sugar (3)Prolong the shelf-time
 
Aquatic food
 
30-50%
 
(1)It can stop the browning reaction and mouldy.
 
Glace fruit
 
20-30%
 
(1)Improve the taste and prolong the shelf-time.
 
condiment
 
20-30%
 
(1)Improve the taste and prolong the shelf-time.(2)Shorten the salted time, stop dehydration.(3)No browning and formented reaction.
 
Pickles
 
20-40%
 
(1)Bag expanding rate is zero..(2)Improve the taste and prolong the shelf-time.(3)Reduce the products cost.
 
Toothpaste
 
According to requirments
 
(1)Make the sweetness stay longer in the month(2)it can help to clean the bacteria in the month,(3)Reduce the products cost.
 
Beer
 
10-40%
 
(1)Make the taste better. (2)It can bring much more foam, make the foam lasting and white.
 
Fruit wine
 
50%
 
(1)It can improve the wine's scent (2) Reduce the stickiness, improve the fresh taste.
 
liqueur
 
10-20%
 
(1)It can remove the hot taste from the wine.
 
Contact us if you need more details on Stevia Tablet. We are ready to answer your questions on packaging, logistics, certification or any other aspects about Stevia Sachet、Stevia Liquid. If these products fail to match your need, please contact us and we would like to provide relevant information.
Product Categories : Stevia