Product Description
Model NO.: AA Packaging Material: Plastic Shelf Life: >12 Months Application: Meat, Drinks, Jelly/Ice Cream Taste: Characteristic Trademark: Fraken Specification: Food grade HS Code: 1302310000 Certification: ISO, HACCP Storage Method: Normal Main Active Ingredient: Agar Odor: Odorless Color: Brown Yellow Transport Package: 25kgs/Bag Origin: China Agar Agar powder
Agar is a mixture of a neutral, dominating polysaccharide called "Agarose" and a charged polymer called "Agaropectin". The agarose is composed of (1-4) linked 3,6-anhydro -a- - L - galactose alternating with (1-3) linked - b - D - galactose. 
Agar is a natural macromolecule multi_sugar product,which extracted from porphyra and Gracilaria etc seaweeds as raw materials,refined through scientific method.With various elements,it can nor only refresh and clear rheamatism,but also whet the appetite.
Agar has been agreed by FDA as a safe products,and aproved as a food additive in the Food & Chemical
Medicine
Dictionary.
As a soluable jelly,especially in boiled water Agar has two states:strip and powder.Even lowed the density to 1%, Agar can still be relatively stable jelly,thus has an important character in industry,being the necessary materials in Food Industry,Chemaical Industry and Medicine and Sience Research.
In Food Industry, Agar has the following characteristics:Stablizing and coagulating, can be widely used in producing drink,icecream,sugar,canned food,meat products etc, as coagulant, densifying agent,emulsifyingagent,keeping fresh agent, stabilizing agent ,floation agent.
In chemical Industry and Medicine & Science Research,Agar is used as ointment-base and cultivate-base and so on.
AGAR gels are thermoreversible.
Molecular formula: (C12H18O9)n
CAS No: 9002-18-0
Characteristics: the colour white transparent, solid toughness good, liquid levitation force is strong
Use: widely used in all kinds of food, such as sugar pie filling gels, chocolate, candy, candy, YangGeng; drink, The food industry applications such as organization culture, solid fuel, ethanol, various of solid balmy agent makeup is tasted and detergent.
Usage: apply according to the production requirements. In drinks reference usage in 0.09; 0.12% -
Solid food - 2% in reference to use between 1.3%, jelly around 0.7%.
Packing: packing 1KG/bag,
Packing: 25KG per bag/large, According to customer needs for special packing 

Specifications of Agar Agar Powder

Moisture:<=12%

Undissolving in Water: <=1%

Starch:not blue

Ash:<=5.0%

Water Absorbent:75ml max.

Heavy Metal(calculated by Pb):<20ppm

As:<3ppm  

Lead<5ppm

Sieve residue (sieve-60):95% passed

Gel Strength:>800g/cm2 

Color: from white to light yellow;

Pure,without additive  and  its aqueous solution have not foreign odor and taste;                                

Melting temperature: not below than 80ºC  ;

Gelatinization temperature: not below than 30 ºC

Packing:packed in 25kgs woven or drums or  or cartons  .

ltem

FCC Standard

Company standard

Superfine agar powder

Agar powder

Agar strip

Color

From white to light yellow

From white to light yellow

From white to light yellow

From white to light yellow

Gel strength

--

≥1300g/cm2

≥800g/cm2

≥400g/cm2

Sieve residue -80

--

95% passed

95% passed

95% passed

Moisture

≤20%

≤9%

≤11%

≤20%

Ash

≤6.5%

≤2.0%

≤3.0%

≤5.0%

Hot water   Insoluble Matter

≤1%

≤1%

≤1%

≤1%

Water Absorbent

≤75ml

≤75ml

≤75ml

≤75ml

Starch

Not blue

Not blue

Not blue

Not blue

Heavy metals(Pb)

≤20ppm

≤20ppm

≤20ppm

≤20ppm

Arsenic

≤3ppm

≤3ppm

≤3ppm

≤3ppm

Lead

≤5ppm

≤5ppm

≤5ppm

≤5ppm

Ash (Acid-Insoluble)

≤0.5%

≤0.5%

≤0.5%

≤0.5%

Gelatin

Passes test

Passes test

Passes test

Passes test

The quality of Agar meets FCC Standard and the national Standard GB1975-2010
Application:
 It Could be directly eaten as a cold dish after adding some boiled watter into one spoonful of agar(l:50) in a cup.It will taste better when it gets cooler.Sweet or salty taste could be as your will.With 100 times water,it could be boiled into liquid.Then adding white sugar of crystal sugar or oher flavors,edible pigment.etc.It could be taken after being stirred into condensed.When you cook chicken,duck or pork soup,if you may put 1% agar in the soup,after boiling¡¢it will become first class jelly soup.
Agar strips should have been sufficiently soaked and extended in water before being put into boiled water,so as to enable them to be quickly soluble, usually for more than 12 hour's soaking. Agar can't be mixed with Acid products, or the effect would be lessened.
Agar will form gels at approximately 35C but once formed does not melt below 85C.
Food Industry: 
1.Granular Orange Drink:As a floating agent,Agar's density is 0.01-0.05%,can make granulars 
harmoiously floating.
2.Juice Soft Sweets:The soft sweets which made of 2.5% Agar together with glucose and white sugar 
have better flavour than others.
3.Canned Meat & Meat Products:Use 0.2-0.5% Agar as an efficient jelly of meat pieces.
4.BaBao Gluery, Canned White-Fungus:Use 0.3-0.5% Agar as densifying agent and stabilizing agent.
5.Cold dish: Clean Agar with water and put it into boiled water,make it extend, scoop up from
water,add season,then they are ediable.
6.Fruit Jelly:We can make high elasticity jelly of 0.1-0.3% Agar and lactose. 
Other Industry:
1)Defecation for Beer: As a subsidiary defecating agent,Agar can accelerate and improve defecating.
2)Cultivate-base for Microorganism.Use Agar,has a very nice effect,which has been approved by WATON.
3)Ointment-base,
Tablet
glue agent and
Capsule
:As an unoiled Ointment base Agar can extend the efficacy of a drug. 
Storage Way of Agar:
Keep dry,the temprature of 18-25C would be better.Can't be storaged with great-smell products.
Service we can provide:
1. Mixed container, we can mix different items in one container.
2. Quality control, before shipment, free sample for test. After shipment, keep sample for 3 years
3. Prompt shipment with professional documents
4. Packing as your request, with photo before shipment
« « « « « « « « « « « « « « « « « « « « « « « « « « « « « « « « « « « « « « « « « «
To get more information, just feel free to contact with us. Thanks.
Mr. Liu
Qingdao fraken international trading Co., Ltd
Address: RM1005 post mansion yan'an three road, qingdao, China
Tel: 0086 532 83899718
Fax: 0086 532 83623236
Web: http://fraken.en.made-in-china.com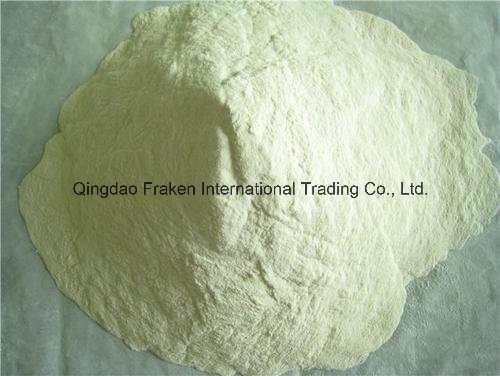 Contact us if you need more details on Agar Agar. We are ready to answer your questions on packaging, logistics, certification or any other aspects about Powder Agar Agar、Agar Powder. If these products fail to match your need, please contact us and we would like to provide relevant information.
Product Categories : Food Additives